Is this THING on?
platform, net art, performance, workshop
2022 - present
THING is a livestream network for artists … that's more complicated than it sounds … with all the questions around what comes after web 2, we're building and connecting in the spirit of web3 — decentralizing technology in the service of decentralizing power — without necessarily relying on crypto and blockchain.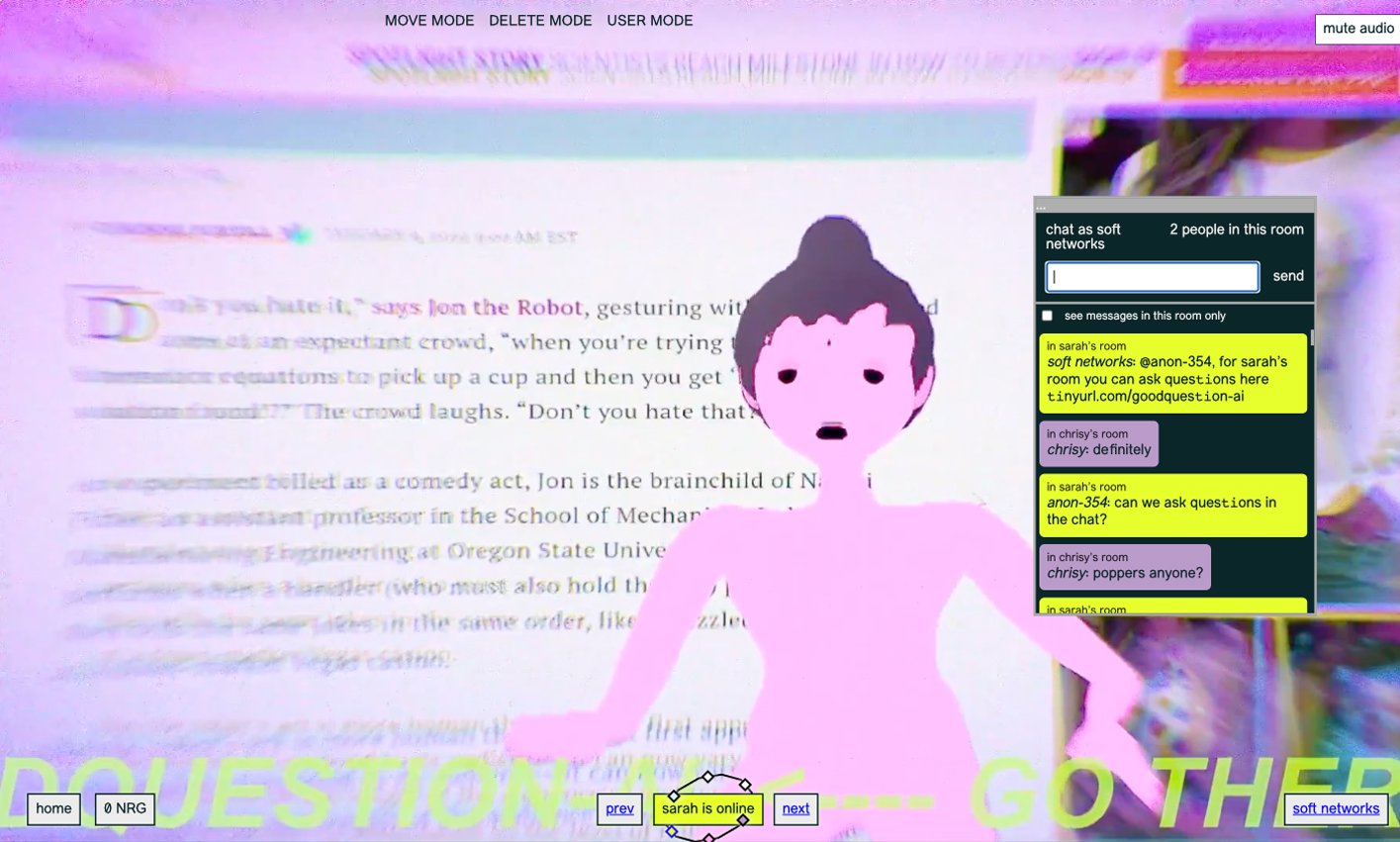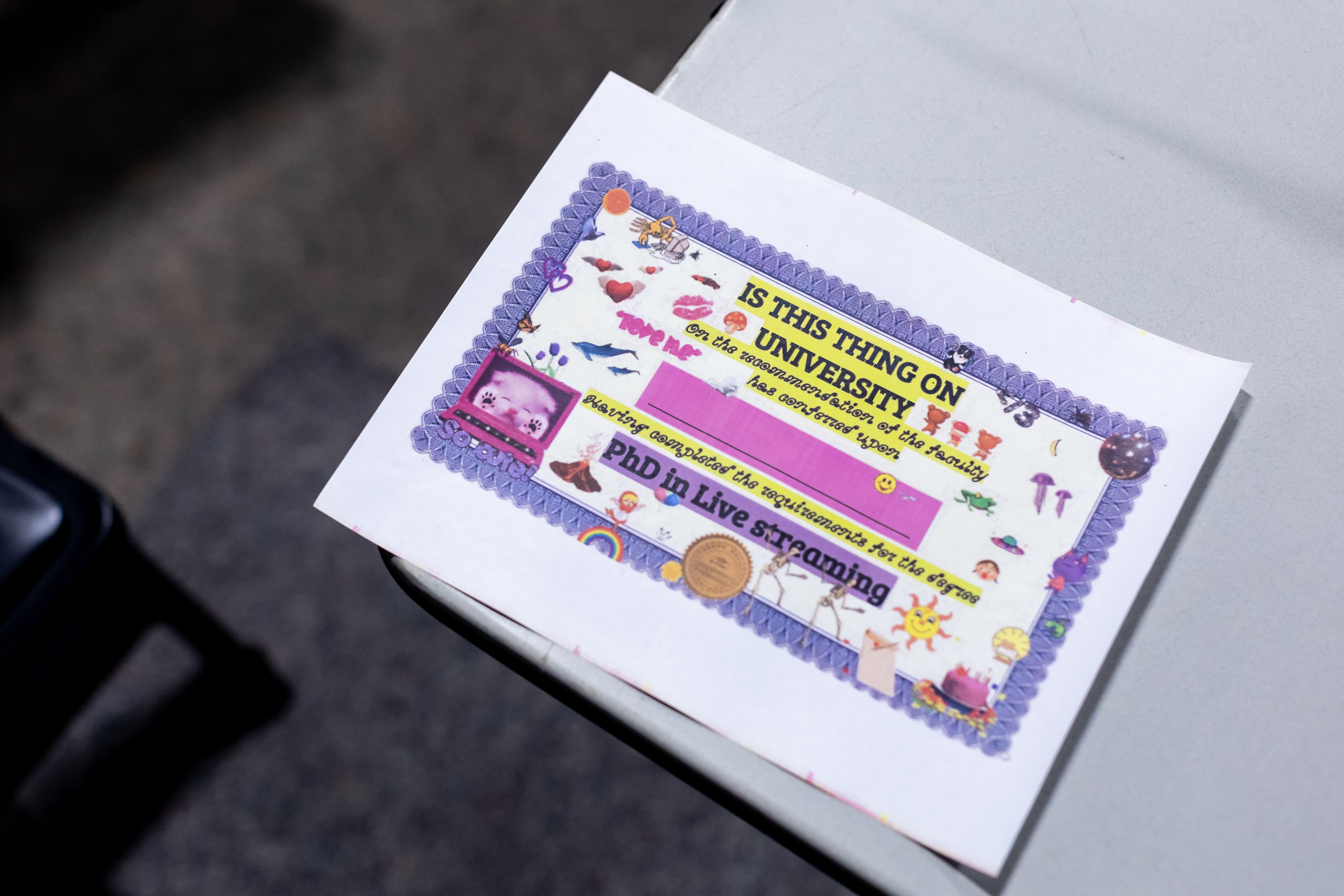 THING will start as a centralized network on Corporate clouds that will be progressively decentralized by public conversation and livestream events. This software-development-as-critical-performance will explore what exactly web3 is: blockchain versus webring, crypto versus dollars, DAOs versus co-ops. Eventually the network could be a web 1.0 inspired p2p webring, blockchain livestream platform, or something else entirely. Whatever THING becomes, let's affect sociality, equity, creativity, and cultural exchange together.
m
Founders

Bhavik Singh
Christopher Clary
Molly Soda
Sarah Rothberg
Support
Next Web Seed Grant from NEW INC and Meta Open Arts
C/Change R&D Lab from Gray Area, Goethe Institute, and the Federal Foreign Office of Germany
Mentors
Roderick Shrock
Mai Sutton
Ask
Looking for culture and tech partners to help with support, funding, and venues.
Thankful to be an Eyebeam fellow and advisor, NEW INC member, awarded by the New Jersey State Council on the Arts, commissioned by Rhizome, funded by Meta Open Arts, exhibited at Les Rencontres d'Arles, sold at Art Book in China, collected by MoMA, reviewed in Art in America, and bested by Hyperallergic.