Zip: Kevin
Publisher: self
Edition: open
Production: zip, 238 items, 34.7 mb, 2016
Price: free
A zip file of all things Kevin, an amateur porn star. It includes every jpeg Clary downloaded from the Internet, URLs to where Kevin was on the web, scans of his magazine spreads, emails from the artist's search to find Kevin, and information obtained from pay sites like MyLife and Ancestory. The archive ends abruptly when Clary learned from a publisher that Kevin died years ago.
Download
Re: Kevin
Publisher: TROLL THREAD
Edition: open
Production: digital, black and white, hard cover, 180 pages, 6 x 9 inches, 2018
Price: $20 book, free PDF
A book of poetry — subject lines taken from marketing emails during Clary's search for Kevin. The artist used MyLife.com and Ancestory.com to buy information on Kevin and in so doing gave them his info. The subject lines first repeat themselves and then try anything to lure Clary back. Sometimes using his data and current events in what is surely algorithmic.
Download
Add to cart
View cart
Write: Kevin
Publisher: self
Edition: open
Production: digital, color, soft cover, 60 pages, 8.5 x 11 inches, 2017
Price: $10 book, free PDF
A zine that eulogizes Clary's obsession with Kevin. For an exhibition at Practice Gallery in New York the main space was left empty and the artist postered the back of one wall with Kevin's classified ad. The audience was asked to write a post-humorous love letter and mail it to Kevin's advertised address. The book includes those letters that were shared with the gallery.
Download
Add to cart
View cart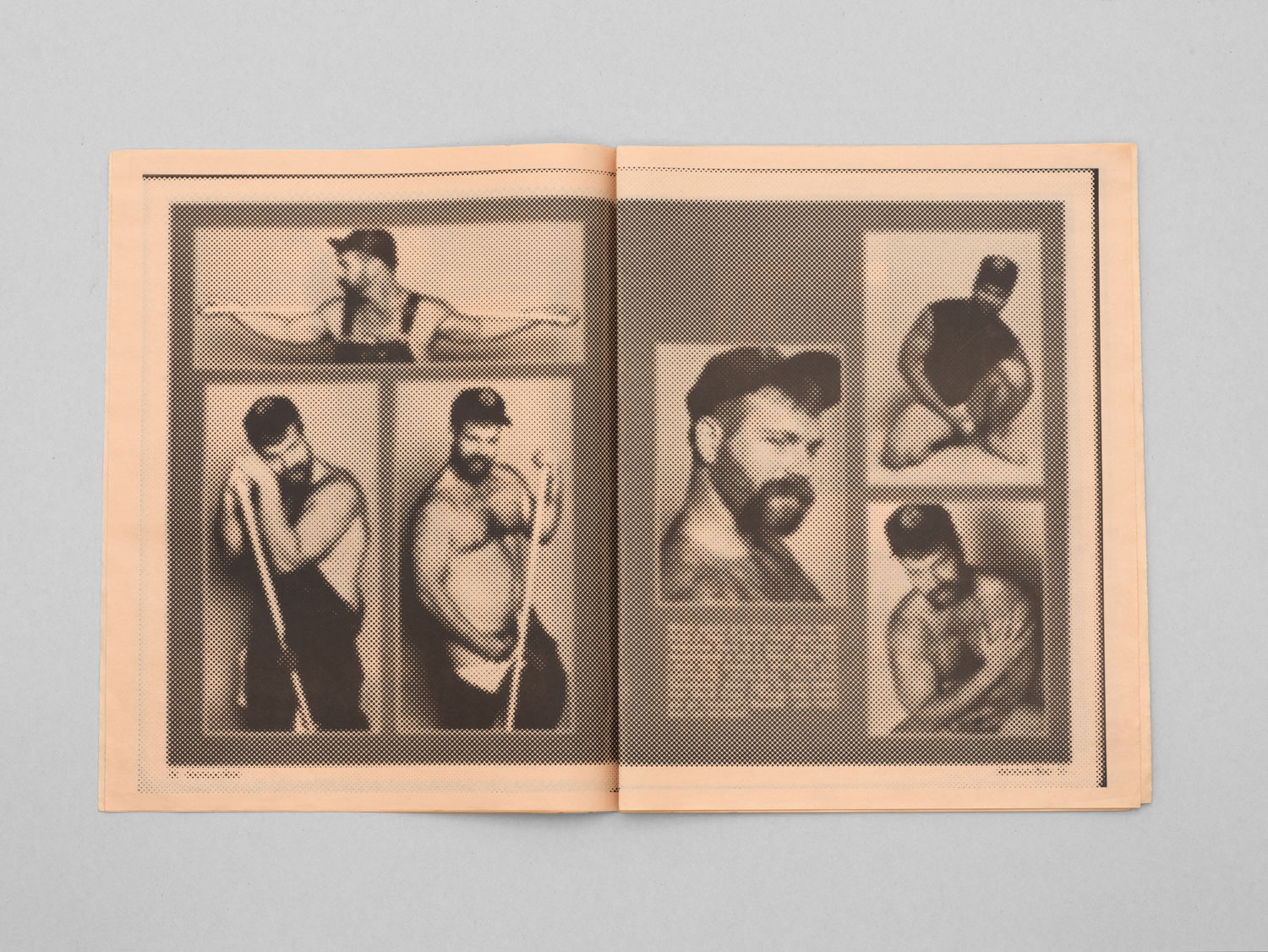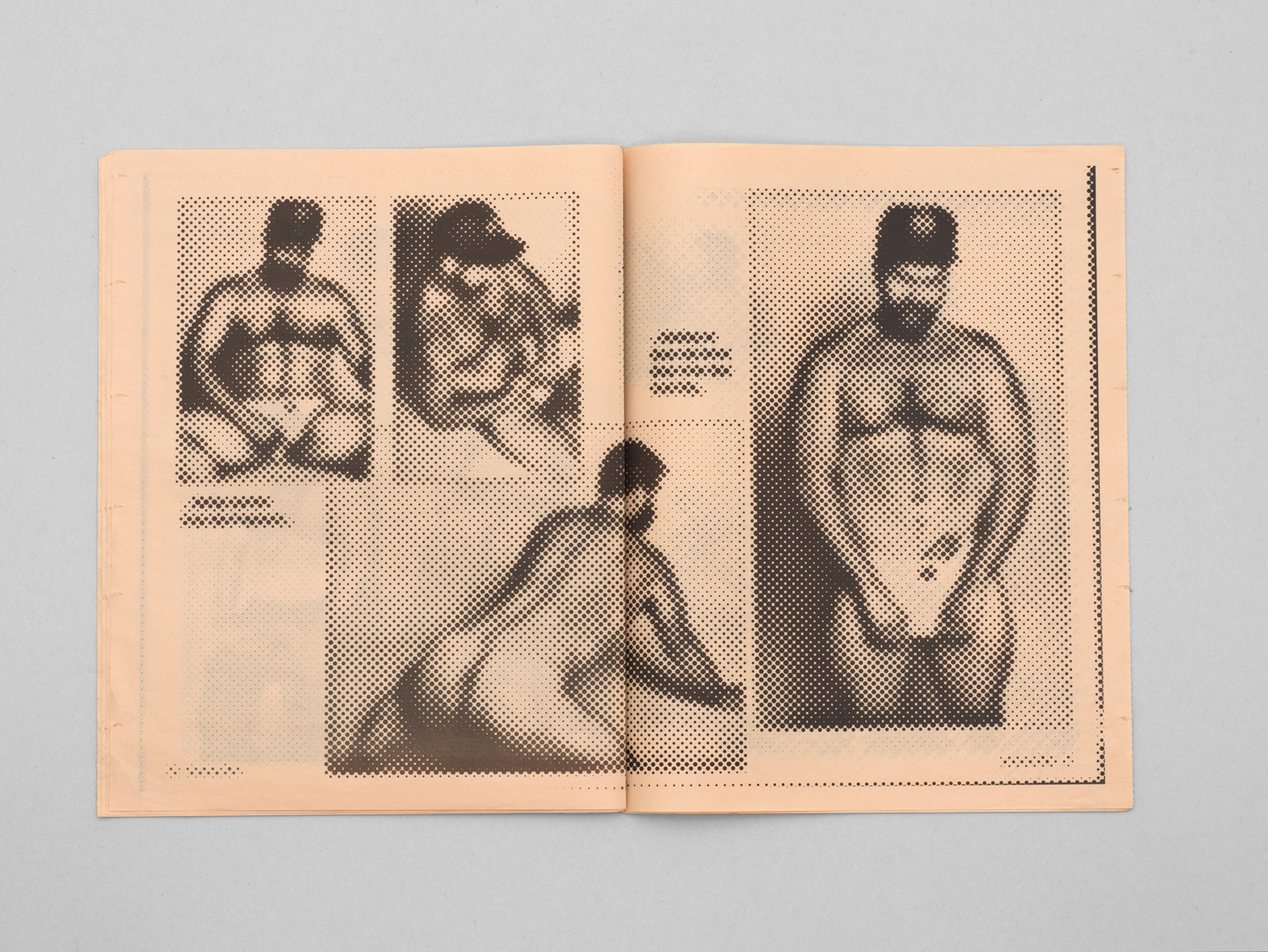 Screen: Kevin
Publisher: self
Edition: 300
Production: offset, black, salmon paper, 20 pages, tabloid, 289 x 380 mm, 2018
Price: $15
A newspaper that documents the magazine spreads of Kevin. It's also a story of looking for, finding, and then loosing him — told through halftone dots that change from big to small to big again. The publisher of the original magazine,
American Bear
was the person who notified Clary that Kevin was dead.
Add to cart
View cart
Hex: Kevin
Publisher: self
Edition: 50
Production: digital, color and black/white, 36 pages, broadsheet, 350 x 500 mm, 2018
A newspaper that explores the code behind an image of Kevin. Clary pulled over 50 jpegs into a hex editor, looking for something beyond the data. This one image at this specific pixelation, size, and layout revealed a pattern. A slight moire that felt hairy — Kevin in the code.
Sold out
Open: Kevin
Publisher: self
Edition: 50
Production: Application saved onto used, damaged DVD, with jewel case, overall 5.59 x 4.92 inches, 201
Price: $30
A DVD of an application and supporting documents. Each disc is personalized like carving a lover's name into a tree. Damage and access to the data differs from disk to disk. If you're unable to access the application because of the scratch marks, the DVD sleeve includes a URL to download the application, instructions, and a warning — by opening the application you acknowledge and understand Open: Kevin may freeze your computer and fully waive and release the artist and his associates from any and all claims.
Add to cart
View cart
Post: Kevin
Publisher: self
Edition: 100
Production: digital, color, 35 pt 2-ply postcard, 4 x 6 inches, 2019
Price: $5
A postcard that pictures Kevin taking over Times Square in the late 80s — a public art campaign that never happened.
Add to cart
View cart