NFS NSFW NFT
New Art City, online
July 15 - August 31, 2021
NFS NSFW NFT is a 3D virtual exhibition produced by members of NEW INC and Rhizome's Art & Code track. We're showing on New Art City, hosting a Zoom opening, minting a NFT on Foundation, and closing with a panel at Hunter College — all, to explore the critical poetics of this particular not-for-sale, not-safe-for-work, and non-fungible-token moment.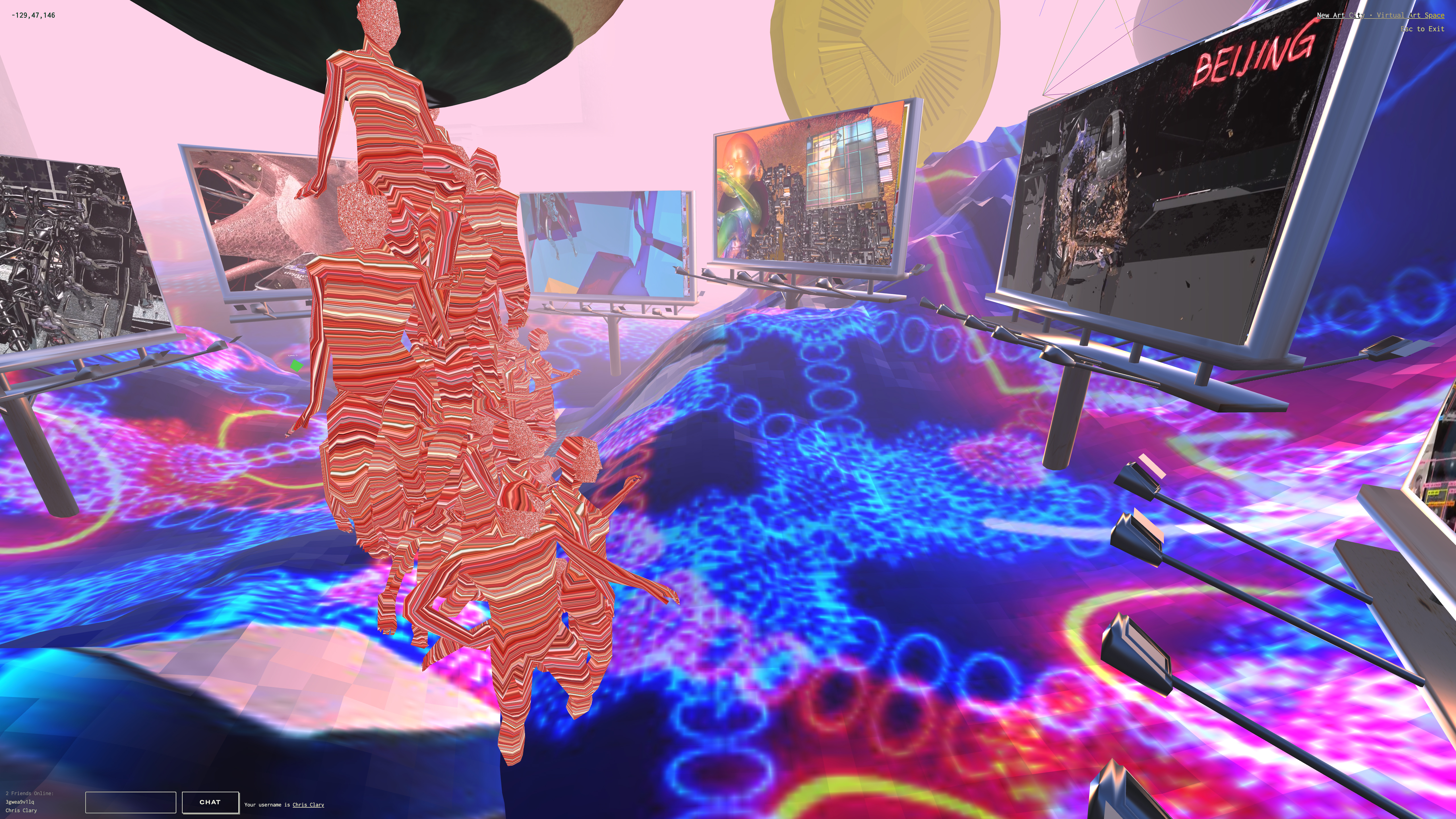 We used New Art City's gallery toolkit to veer from the white cube. Instead, we built four rooms that feel like community gardens each with a specific theme, landscape, and art critters from AI and livestream videos to invisible and textual sculptures. Each ecosystem is skinned with digital debris from the vectoralists (to borrow from
McKenzie Wark
). We've built on, under, and all-around their topology. Holding space. Getting lost. Keeping company.
For the opening, we'll start on Zoom, then gather on New Art City to walk through the exhibition guided by the organizers. Along the way we'll hear from the artists and essayists Lindsay Howard and Zach Kaplan on a variety of topics like how NFS, NSFW, and NFT relate. Lastly we'll mint a collective NFT on Foundation and post it in the galleries.
The NFT will be a video of the walk-through, the dress rehearsal for the opening. It's remarkable for several reasons, first as a document of the show knowing the online galleries will only be accessible through August 31st. Second, our NFT is NFS because as a cohort we have a multitude of opinions on each. Lastly, Foundation has a 50MB limit for NFTs and we're expecting the video to be compressed beyond recognition. But in the spirit of secret gardens, we're okay with that -- collectively. ;-
m
Organizers
Christopher Clary
Mark Ramos
Pearlyn Lii

Essayists
Lindsay Howard
Zach Kaplan

Artists
Bhavik Singh
Christopher Clary
Itziar Barrio
Johanna Flato
Lula Mebrahtu
Mark Ramos
Nahee Kim
Pearlyn Lii
Ricardo Miranda Zúñiga
Yeseul Song
Ziyang Wu

Thankful to be an Eyebeam fellow and advisor, NEW INC member, awarded by the New Jersey State Council on the Arts, commissioned by Rhizome, funded by Meta Open Arts, exhibited at Les Rencontres d'Arles, sold at Art Book in China, collected by MoMA, reviewed in Art in America, and bested by Hyperallergic.