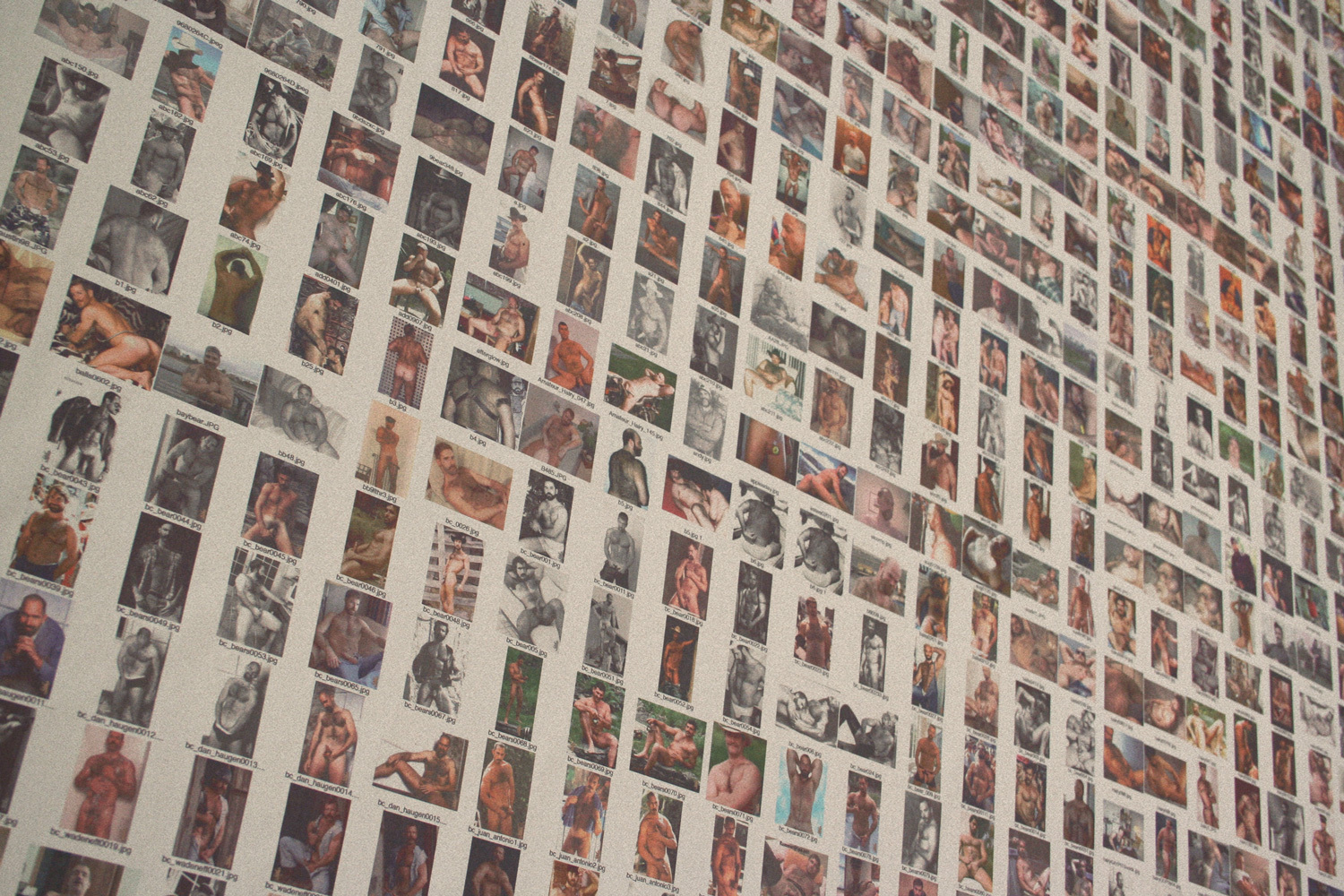 This is the collection that started it all — porn downloaded from sex and social web sites starting in the late 90s. A hundred images grew to one then two thousand and inevitably the images spilled over into the studio. Clary's archive documents the history of the selfie and the formation of a networked gay aesthetic. Moreover it's a self-portrait of the artist without picturing him. (2009)
Installation
Edition
The wallpaper is made with 1,860 images arranged in Photoshop using a contact sheet filter, pre-Google. The pattern is printed on newspaper to intentionally yellow and rip.
Wallpaper installed for Gay Men Play at the NY Photo Festival, curated by Chris Boot.



Wallpaper installed in the infamous bathroom at ABC No Rio, a progressive punk-rock collective in New York. This photo was taken years after the initial install just before the building was demolished. ABC saved the bathroom walls for their archive.
Wallpaper installed for Clary's Discovery Award nomination from Chris Boot at Rencontres d'Arles, France.