Kevin
photography, installation, software, edition, books
2011-ongoing
Kevin is a series about finding, loving, stalking, and mourning images of an amateur porn star. I was surfing a pay-per-view porn site in the 90s when I found Kevin, actual several hundred images of Kevin. The installation produced for Les Rencontres d'Arles recreated my desktop at 3,000% — the smallest canvas on panel was 9 feet tall. In front of the jpegs was a sitting area of raw mattresses with a box of porn magazines, including several that pictured Kevin.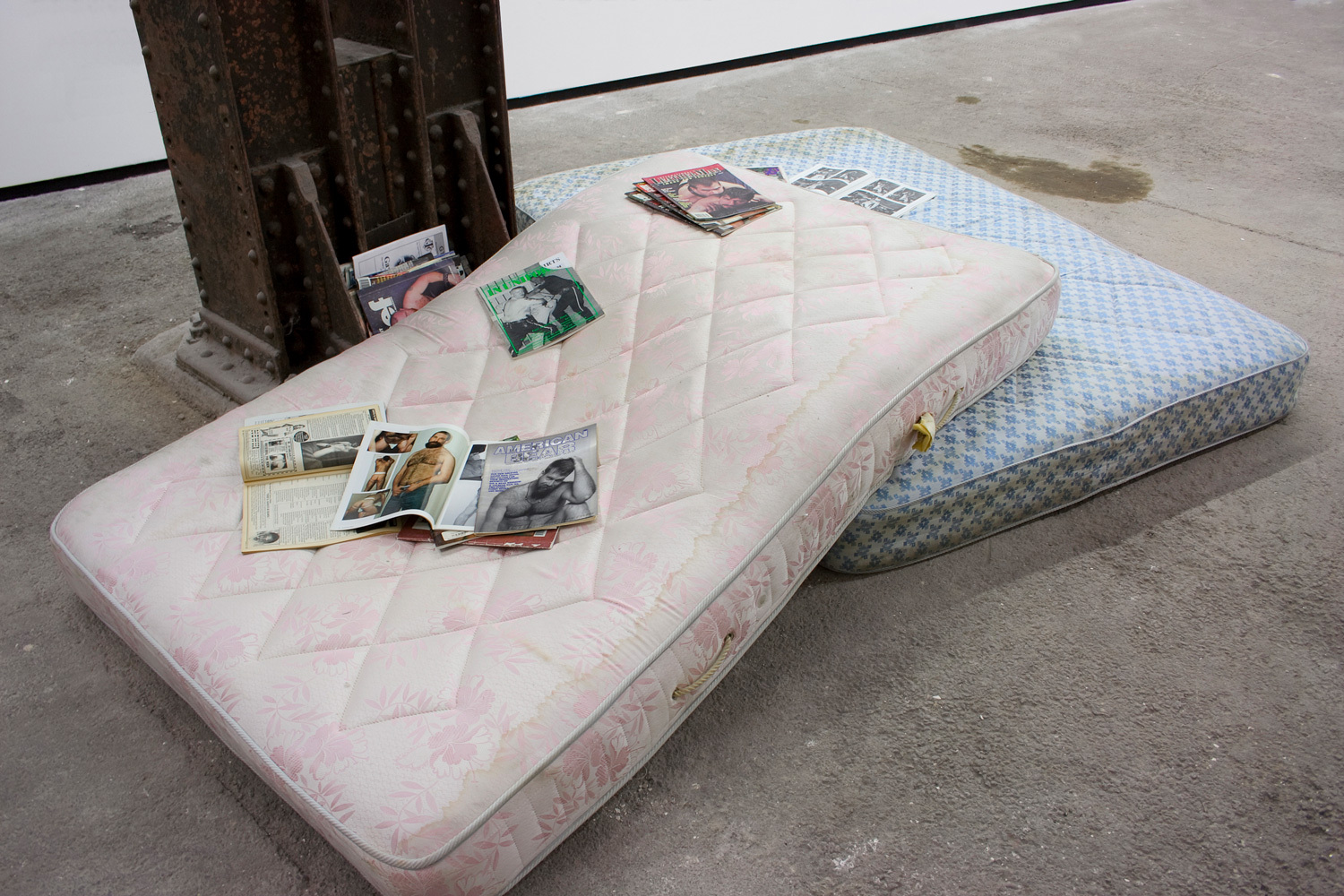 I created a Java application to reenact a 90s habit of mine of trying to find the perfect Kevin on my computer. The software loops — opening and counting jpegs in perpetuity until the computer slows and is unable to render any Kevins. In the end, only the tech remains.
I was spellbound to collect all things Kevin, aka Chalm, aka Coach online and in print including an old classified ad that the amateur porn star had posted to connect with other men. I took this as an invitation to find Kevin in-real-life. Writing letters, contacting publishers, and paying for information through websites that sell personal data. It all pointed to an address in New Orleans and just when I was about to poster the city I received an email. Kevin was dead. The final works in the series picture me mourning my muse.
m
Support
Discovery Award, Rencontres d'Arles, France

Reviews
Vice, France

Exhibitions
Rencontres d'Arles, France
Front Room Gallery, New York
The Goodwink Conspirary, online

Ask

Looking to produce a film about my journey, where I finally find Kevin — dead or alive.
Thankful to be an Eyebeam fellow and advisor, NEW INC member, awarded by the New Jersey State Council on the Arts, commissioned by Rhizome, funded by Meta Open Arts, exhibited at Les Rencontres d'Arles, sold at Art Book in China, collected by MoMA, reviewed in Art in America, and bested by Hyperallergic.