Clary personally knows many of the men in his porn collection. Some are past fuck buddies, others friends, and a few actual porn stars. Sessions is his excuse to chat and get naked with them. To commune. To know the man behind the image. (2007-2015)

Performance
Installation
Photography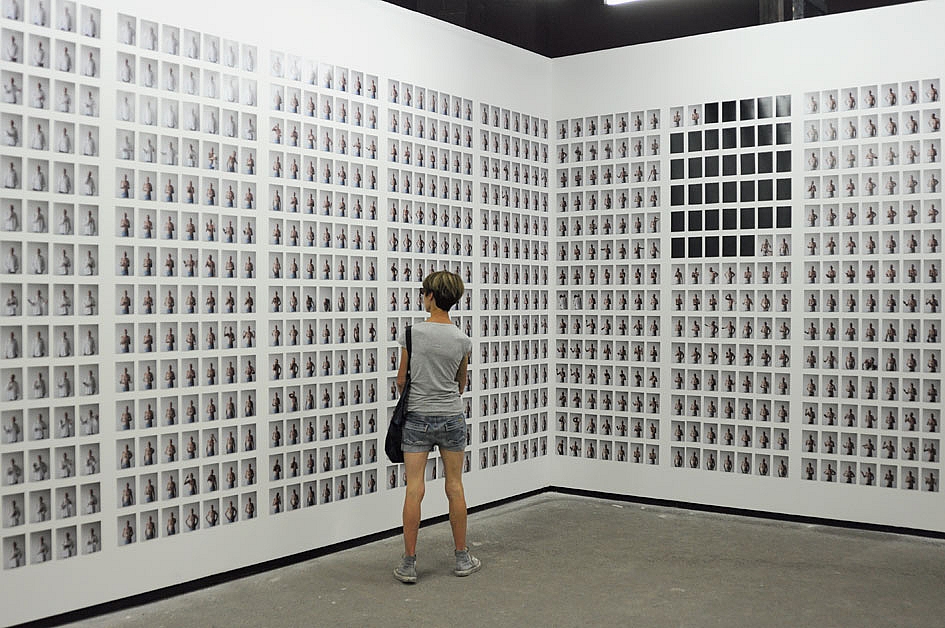 Each session lasts two hours. The camera is set automatically to take a picture every five seconds. At 30-minute intervals the model removes a piece of clothing until he's naked. After the session, Clary meets with the model to review and veto any image for whatever reason. When exhibited, these photos are blacked out within the chronology. Three versions of the work emerge: the private performance of taking photographs, the public narrative as seen in the pictures, and the secrets we hide.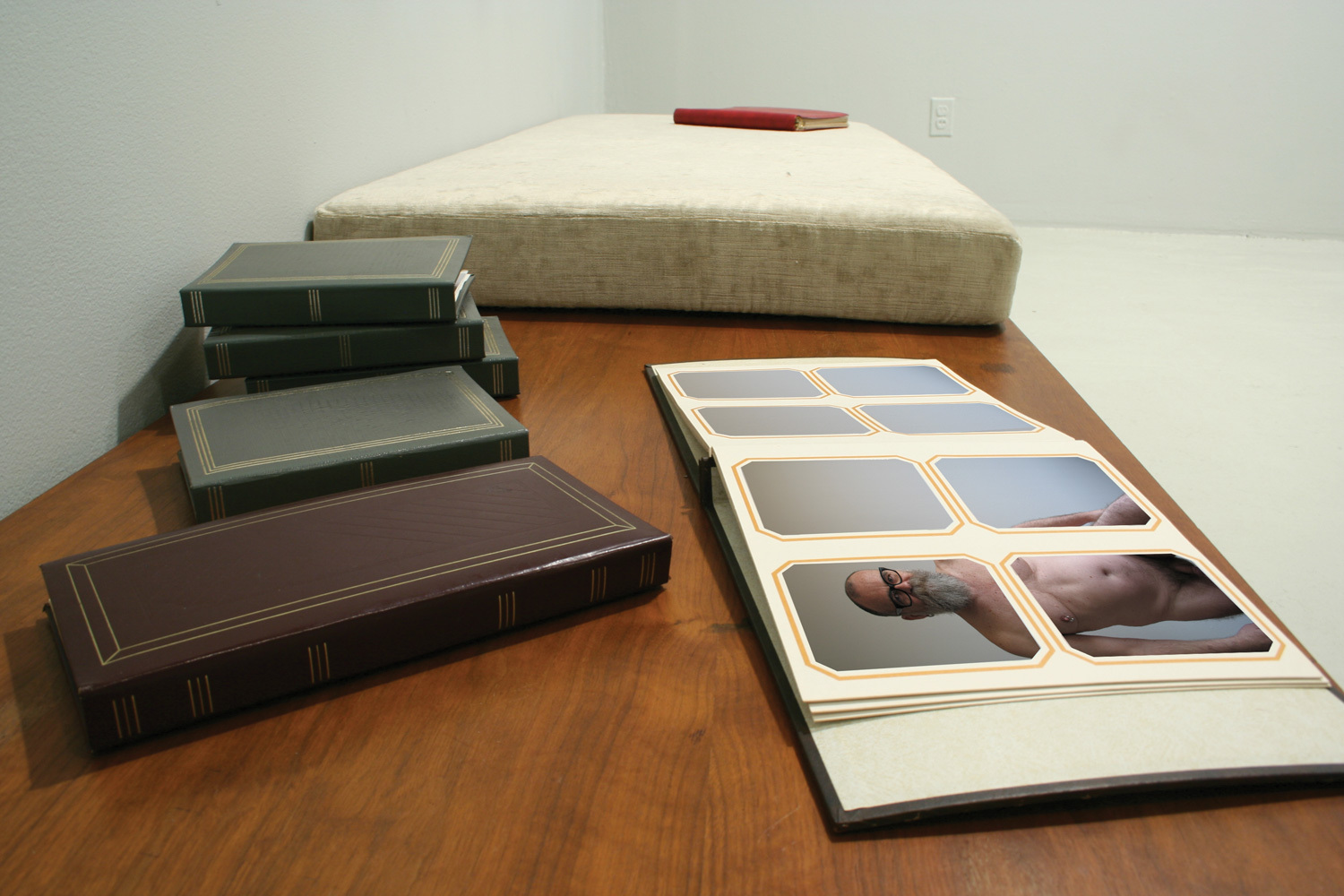 Clary used several images from the series to create family albums. Sometimes a single image displayed across an album and other times an empty album, as was the case for his ex who threatened to sue Clary if any images of him were used. Seen here for Faceoff, curated by Derrick Adams at Rush Art Gallery, New York.