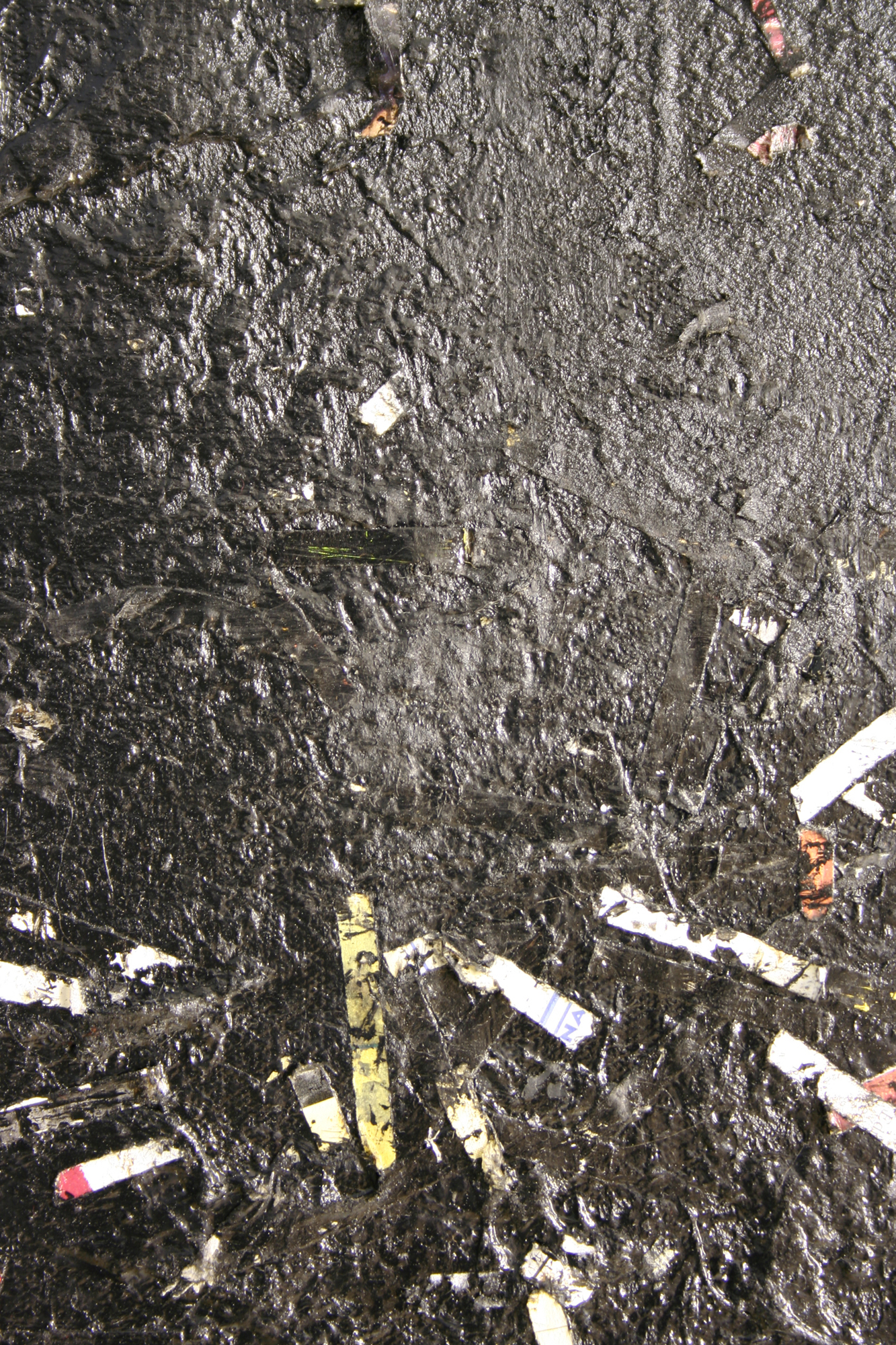 Clary's dark figures are ominous. Not only do they literally stare back at the viewer, the material from which these oversize collages were made — shredded gay porn, bits of communion wafer, and tar — communicate the dire intent and anguish missing from more aestheticized forms of Goth that have become the staple of international exhibitions. (Akiko Ichikawa for Momenta Art). (2003-2004)

Painting
Photography

The series of paintings depict one monstrous man in silhouette and monochromed.
The drawings from the series reveal the raw materials, giving us a glance at the men that made the man.